ROOFING AND SIDING
K.D. Rosengrant services the Greater York PA area, and is your local, affordable expert in roofing, siding, gutters, and more. Scroll down to learn more about what our family owned business can do for you.
Remember, we live and work in York PA. It's our home and our neighborhood too. We have more than 60 years of experience serving this unique area in South Central PA, which means we know what it takes to maintain the trust and long-term relationships that bind communities like ours together.
Roofing and Siding Services

Shingled Roofing
Rubber Roofing
Roof Coating
Residential Roofs
Roof Replacement
Skylights
Sun Tunnels
Vinyl Siding
Aluminum Trim
Soffit
Gutter and Downspouts
Gutter Guard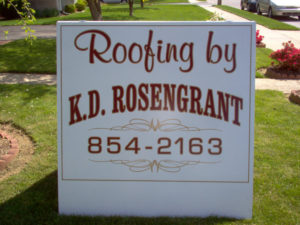 K.D. Rosengrant offers complete roofing and siding replacements in and around the York Pennsylvania area. Serving York PA since 1960, we are your trusted local, veteran owned contractor.
Roofing and Siding is your home's first line of defense against the elements. In the Greater York PA area we get severe storms that can bring heavy rain, hail, even tree branches down on the asphalt shingles that protect your family from the weather.
Free estimates for affordable roofing replacement : Locally owned
Is it time to replace your roof?
Noticed a few missing shingles
Have water stains on your ceilings
Suspect there is hail damage – what does that look like anyway?
Some green/brown patches on the shingles – is that moss or mold, or both?
Lived in your home for more than 20 years
Have not looked at your roof since they started working on the Mt. Rose / I83 interchange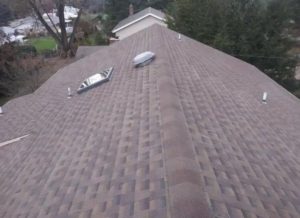 If you answered YES to any of these, you should call us for your free estimate today. No risk. No obligation.
You know K.D. Rosengrant from our signs and the work we've done in your neighborhood in the over 60 years we've been serving the Greater York PA area. We are here to provide you a free, comprehensive estimate for your asphalt shingle roof. We focus on your needs and can adjust our services to fit your specific situation, whether that's the style of the shingle, warranty options, and most importantly, the cost. What good is a roofing estimate if you can't afford it?
Serving York, Pennsylvania since 1960 : K.D. Rosengrant
K.D. Rosengrant is a family owned business that has been in York PA since 1960, through two generations, dedicated to bringing you and your neighbors the best roofing & siding services and materials at prices you can afford. With over 60 years of experience we know York PA, we know your neighborhood.
It's that experience which sets us apart from the other roofing and siding contractors advertising in the York PA area. Roofing and Siding are significant investments, and the service that backs them up is just as important at the quality of the materials and installation.
Questions you need to ask when considering a Roofing Contractor:
Are they locally owned?
Will they be here in 10 years if I need service?
Do they use quality materials that meet my needs?
Are they experienced in the latest technologies?
Do they know York PA specific codes and ordinances?
Can I depend on them once the job is complete?
Do they know what a Fastnacht is?
At K.D. Rosengrant we can proudly answer YES to every one of those questions. In all honesty, though, we've cut back on our Fastnacht consumption over the years. They go right to our hips.
Siding and Roofing Replacement in York PA 17403 provided by K.D. Rosengrant Building and Remodeling
Contact your locally owned and operated Roofing Contractor and Siding Specialists today.
Call us at 717-854-2163 to schedule your free estimate. Quotes for our services are always free, and so are consultations to discuss your specific situation. Why wait? Contact us today. We will quickly respond, usually the same day, but at least within one business day, and are typically available for appointments within a day or two of getting in contact with us.